Video recovery
Losing important videos can be a frustrating experience, but fortunately, there are ways to recover them. Here are some steps you can take to recover deleted or lost videos: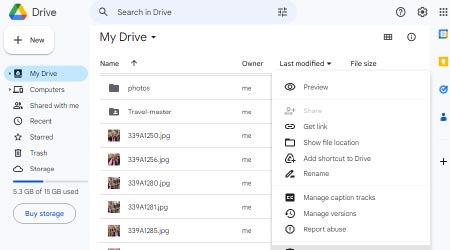 🚀 Launch the Data Recovery Tool:

After connecting your device to your computer, launch the data recovery tool that you have installed. Most data recovery tools have a simple interface that will guide you through the recovery process.

💽 Select the Storage Device:

Select the storage device on which you want to recover your videos. If you're using a data recovery tool that has a quick scan and deep scan options, select the deep scan option, which will take longer but will have a higher chance of recovering your videos.

🔍 Scan Your Storage Device:

The data recovery tool will then scan your storage device for deleted or lost files. This can take some time depending on the size of your device's storage.

👀 Preview and Recover Your Videos:

After the scan is complete, the tool will display a list of recoverable files. Select the videos that you want to recover and preview them to confirm that they are the ones you want. Then, click on the Recover button and save the recovered videos to a different location to avoid overwriting any remaining data on your device.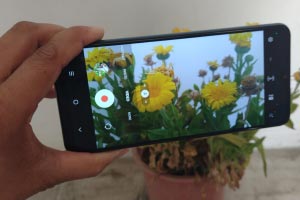 It's important to note that not all videos may be recoverable, especially if they were overwritten or if the storage device was physically damaged. However, following these steps will increase your chances of recovering your lost videos. It's also important to regularly back up your videos to prevent data loss in the future.
Another important consideration is the file format of the videos. Some data recovery tools may not support certain video formats, so it's important to check the compatibility of the software with the format of the video you want to recover. Additionally, if the videos were deleted a long time ago or if the storage device was heavily used, the chances of recovering them may decrease. In such cases, it's recommended to seek the help of a professional data recovery service.
Digital Pictures Recovery Software
| | |
| --- | --- |
| Corrupt pictures recovery software | Digital pictures recovery software recover images, photograph from accidentally corrupted or formatted hard disk drive and other removable USB drive storage media including pen drive, memory card etc. |
| Damaged pictures recovery tool | Recovery software for digital pictures recover deleted, erased, missing images, photographs from different virus infected storage device including pen drive, memory stick, secure digital card, picture card etc. |
| Digital image recovery freeware | Image recovery utility helps user to restore its lost favorite pictures of any occasion that are lost from digital camera, memory card or other similar device. Software repair and recover corrupted jpeg, bmp, tiff, jpg etc picture files. |
| Digital image recovery services | Pictures recovery software and services provides effective solution to restore lost or corrupted digital pictures, images and other similar files from sD card, xD card, hard disk, memory card and other removable storage media. |
| Digital pictures recovery | Picture restoration tool restore lost or corrupted picture files (including jpeg, jpg, bmp, png etc) from formatted FAT/NTFS partition hard disk drive or other similar corrupted removable storage media. |
| Undelete digital photo | Digital picture card lost image retrieval tool undelete deleted pictures, images and other related information from multimedia memory card, flash card etc. Software recover photographs even disk has been corrupted. |
| Formatted pictures recovery software | Pictures undelete tool extract missing or deleted digital images which lost due to any software/hardware error, system fault or human error. Software recovers corrupted files from any USB removable media. |
| Picture recovery | USB drive deleted pictures recovery software rescue all lost pictures files such as *.jpeg, *.png, *.tiff, *.bmp etc that erased from corrupted removable storage media. Software support digital camera, memory card and similar devices. |
| Recover lost images | Hard disk drive corrupted picture recovery utility recover lost user's images, photographs and snaps from virus infected any digital storage media including memory stick, zip drive, compact card etc. |
| Recover lost photos | File rescue software for digital pictures recover accidentally lost digital image files (such as bmp, png, jpeg, jpg etc) even pictures has been corrupted or virus infected. Software supports all windows operating system. |
| Unerase photos | Digital photo uneraser tool retrieve previously saved digital pictures, images and photographs from windows hard disk drive partition or other USB digital storage media of any manufactures such as Nikon, Canon, and Sony etc. |
| Digital pictures unerase | Download freeware pictures unerase utility to repair virus infected and accidentally damaged digital images, pictures, photos and photographs from computer hard disk drive, removable media memory stick thumb drive and almost all type of memory cards used by digital camera, mobile phone, iPod, Zune music player and other similar device. |