Mobile Forensic Software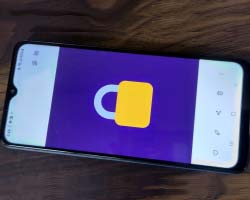 Mobile forensic software is a type of software used for extracting, analyzing and interpreting digital evidence from mobile devices, such as smartphones, tablets, and other portable electronic devices. It is often used by law enforcement agencies, digital forensic investigators, and corporate security teams to investigate crimes, incidents, or security breaches involving mobile devices.
Mobile forensic software typically works by accessing the device's internal memory and storage, and extracting information such as call logs, text messages, emails, images, videos, and other types of data. It can also recover deleted data, which can be important in investigations where data has been intentionally or unintentionally deleted.
One key aspect of mobile forensic software is the ability to analyze the extracted data and interpret it in a meaningful way. This can involve categorizing and organizing the data, identifying patterns or trends, and extracting relevant information that can be used in a legal or investigative context. This analysis can also involve identifying any signs of tampering, such as malware or other types of malicious software.
Mobile forensic software can be used in a variety of contexts, including criminal investigations, corporate investigations, and civil litigation.
🕵

In criminal investigations, mobile forensic software can be used to identify evidence of criminal activity, such as text messages or emails related to drug dealing or other criminal activity. It can also be used to locate and track suspects or victims, or to reconstruct events related to a crime.

💼

In corporate investigations, mobile forensic software can be used to investigate incidents involving the theft of intellectual property, the leakage of confidential information, or other types of security breaches. It can also be used to monitor employee activity on company-owned devices, to ensure compliance with company policies and to prevent the unauthorized use of company resources.

🏛

In civil litigation, mobile forensic software can be used to extract and analyze data related to a legal case, such as text messages or emails that may be relevant to the case. It can also be used to authenticate evidence, such as social media posts or other digital records, and to identify any attempts to tamper with or alter digital evidence.
There are several factors to consider when choosing a mobile forensic software, including its compatibility with different devices and operating systems, its ease of use, its level of security, and its range of features and capabilities. Some mobile forensic software tools may also offer specialized features or modules for specific types of investigations or data analysis.
Overall, mobile forensic software is an important tool for investigating crimes, incidents, and security breaches involving mobile devices. With its ability to extract, analyze and interpret digital evidence, it can provide valuable insights into the behavior of individuals, organizations, and other entities, and can help investigators to build a stronger case and ensure that justice is served.
Mobile / PDA Forensics Software
Cell phones and other handheld devices incorporating cell phone capabilities (e.g., Personal Digital Assistant (PDA) phones, Smart phones etc) are everywhere. Rather than just placing calls, certain phones allow users to perform additional tasks such as SMS (Short Message Service) messaging, Multi-Media Messaging Service (MMS), IM (Instant Messaging), electronic mail, Web browsing and basic PIM (Personal Information Management) applications (e.g., phone and date book). Analyses of handheld devices have become necessary because crimes are increasing day by day and mobile phone's information can work as evidence in investigation purposes. Mobile Forensic software can easily perform in-depth analysis and extracts detailed information of the mobile phone device.
Various cell phone forensics tools are available that fetches complete data including files, folders, database records, operating system registry and phone records details, hardware and software architecture of Pocket PC like operating system version, memory usage and processor phonebook information and shows detail including Contact details, Phone model, IMEI number, Sim information, Manufacturer details of any supported pocket PC mobile devices etc. from all Pocket PC, PDA, Smart phones, Hand held PC Device, Palm Device, Palm OS platform device.
Windows-Based mobile phone brands supported by Mobile / PDA Forensics Software:
These utilities support all major brands of Windows based mobile phones like Asus Pocket PC Phone, Audiovox Thera, i-Mate Smartphone, Dopod StrTrk S300, E-ten Pocket PC Phone, Gigabyte gSmart, Gotive H41 mobile communicator, GSMK Cryptophone, Hitachi Pocket PC phone, Anextek, HP iPAQ, HTC MteoR Smartphone, HTC Pocket PC phone, HTC Blue Angel, i-mate PDAL and JAQ3, i-mate Smartflip, i-mate JasJar, i-mate JAM, IzenMobile KRMA and KSMT, Microsoft/Flextronics "Peabody", Mitac Mio 8390, Motorola i930, Motorola Q, Motorola CN620 "MOD", Neonode N1 "limitless" mobile device, Palm Treo 700w, Pantech PH-S8000T smartphone, Qool Labs QDA Oh!, Samsung Blackjack, Samsung Pocket PC phone, Samsung SGH-i300, Sharp W-Zero3 PocketPC Phone, Siemens/AT&T Wireless SX56 PocketPC Phone Edition, Sierra Wireless Voq Phone, T-Mobile MDA, UTStarcom PPC 6700, Voxtel W740, Yakumo PDA omikron BT, LG, Nokia, Panasonic, Sony Ericsson and many more.