Common USB Drive Error Messages
There are several error messages that you may encounter when using a USB drive. Some of the most common error messages include:
Message 1:"Please insert a disk into drive X:"
Message 2:"Unable to access the USB drive"
Message 3:"Disk not recognized"
Message 4:"Disk is write-protected"
Message 5:"Access is denied"
Message 6:"The disk is full"
Message 7:"Data error (cyclic redundancy check)"
Message 8:"The device has malfunctioned"
Message 9:"The file or directory is corrupted and unreadable"
Message 10:"Drive X is not formatted, do you want to format it?"
These error messages can be caused by a variety of factors, including a damaged or corrupted file system, a virus or malware infection, outdated or incorrect drivers, or an issue with the USB drive itself. To resolve these issues, you may need to run a virus scan, update your drivers, format the USB drive, or recover lost data. In some cases, you may also need to replace the USB drive or take your computer to a professional for repair.
Steps of Data Recovery Software Process from USB Drive
The USB drive data recovery process typically involves the following steps:
Evaluation

In this step, a data recovery professional will examine the pen drive and diagnose the issue to determine the cause of data loss. They will also assess the extent of damage and determine if the data is recoverable.

Data Backup

Once the hard disk is fully evaluated by the data recovery professional, then if possible, a backup of the important data is made to ensure that the original data is not altered or modified during the data recovery process.

Data Extraction

In this step, the data recovery professional will use specialized tools to extract the data from the damaged pen drive. The tools will depend on the type of pen drive, the extent of damage, and the cause of data loss.

Data Repair

After the data has been extracted, it may need to be repaired to restore its functionality. This step involves fixing any corrupted files, file systems, and repairing any other issues that may have caused the data loss.

Data Restoration

In the final step, the recovered data is restored to a functional storage device, such as a hard drive or another pen drive. The restored data should be tested to ensure that it is functional and can be used as intended.
Necessity of USB Drive Data Recovery Software
USB drive data recovery is a critical process that can help recover valuable information that is otherwise lost permanently. Whether it is due to accidental deletion, formatting, virus attacks, power surges, or physical damage, pen drive data recovery can help restore the data to its original state and make it usable again. If you have experienced data loss on a pen drive, it is recommended that you seek the assistance of a professional data recovery service to ensure the best possible outcome.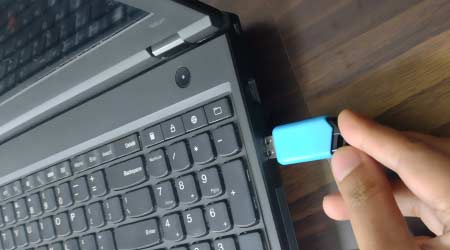 | | |
| --- | --- |
| Flash drive data recovery | USB flash drive file retrieval utility retrieve corrupted digital pictures and music files including jpeg, jpg, bmp, mp3, mp4, midi, tiff, png etc and other important files folders information from formatted memory stick. |
| Flash drive recovery | USB flash media data recovery software recovers accidentally deleted files folders from virus infected USB drive (pen drive, memory stick, zip drive, key drive etc). Software recovers all erased office documents. |
| Flash media drive data recovery | Corrupted USB disk data recovery software restore lost music files (audio, video, and mp3 songs), digital pictures and missing Microsoft office documents from logically crashed, formatted pen thumb drive. |
| Key drive data recovery reviews | USB key drive erased data recovery tool recover lost digital files such as mp3, midi, dat, avi, bmp, jpg, jpeg, tiff, png, gif, doc, xls, ppt etc from all USB storage media including pen drive, jump drive, thumb drive etc. |
| Pen drive data recovery | Easy and secure pen drive lost data recovery utility restore deleted Microsoft word files, excel sheet and other files with digital pictures, songs from formatted or virus infected USB pen thumb drive or similar storage media. |
| Professional USB drive recovery | USB pen thumb drive erased digital pictures recovery software recover user's lost music files (audio, video songs), images user's valuable office missing files from different USB drive. Tool support all windows based operating system. |
| Thumb drive files recovery tool | Thumb drive lost files recovery software recover accidentally formatted data such as digital photos, images, music, mp3 songs, office documents from logically crashed or formatted pen drive or other similar USB media. |
| USB flash drive recovery solutions | Data restoration tool for USB flash drive provides files restoration solution to restore lost pictures, images and other valuable documents including office documents from pen drive, thumb drive or other media. |
| Pen drive recovery company | Pen drive data recovery company provides data recovery solution to retrieve and restore accidentally lost digital pictures, images, music songs and other valuable data from different USB drive storage media. |
| Flash memory stick drive recovery | USB drive data recovery software retrieve accidentally deleted digital pictures, images form flash card, key drive, jump drive etc. Tool retrieve erased audio, video, mp3 songs from any branded USB digital storage media. |
| Kingston Pen drive recovery software | Corrupted pen thumb drive lost files restoration tool restore all lost data that includes digital pictures, images, audio, video songs, word, excel, and access etc documents from any branded USB drive such as Kingston, Samsung etc. |
| Restore USB drive files | USB storage disk media data recovery software restore missing audio, video music songs, digital pictures, snaps, word, access file and other important data from different types of external USB drives including memory stick. |
| USB partition recovery | Removable hard disk partition data recovery software capable to recover deleted formatted files folders including important official word, excel documents, digital pictures, images, photographs and audio video songs. |