Table of Contents
» Text Messaging Software
PC to Mobile Text Messaging
PC to Mobile Text Messaging, also known as SMS (Short Message Service), is a form of text messaging that allows users to send and receive short text messages from a personal computer to a mobile phone. This technology has become a popular means of communication for personal and business purposes.
The concept of SMS dates back to the early 1980s when engineers developed a system that could send short messages between mobile phones. However, it wasn't until the late 1990s that SMS began to take off as a mainstream communication method. Today, SMS is one of the most popular forms of communication, with billions of messages sent and received every day.
The process of sending an SMS message from a PC to a mobile phone is relatively simple. First, the user must have a PC connected to the internet and a messaging application installed. Once the messaging application is opened, the user enters the recipient's mobile phone number and types the message they wish to send. The message is then sent through an SMS gateway, which translates the message into a format that can be delivered to the recipient's mobile phone.
There are several benefits to using SMS messaging from a PC. Firstly, it is often faster and more convenient than using a mobile phone. Typing on a keyboard is generally faster and more accurate than typing on a mobile phone keypad, and users can easily copy and paste text from other sources. Additionally, many messaging applications offer features such as message scheduling, which allows users to send messages at a later time, and message templates, which can save time by allowing users to quickly send pre-written messages.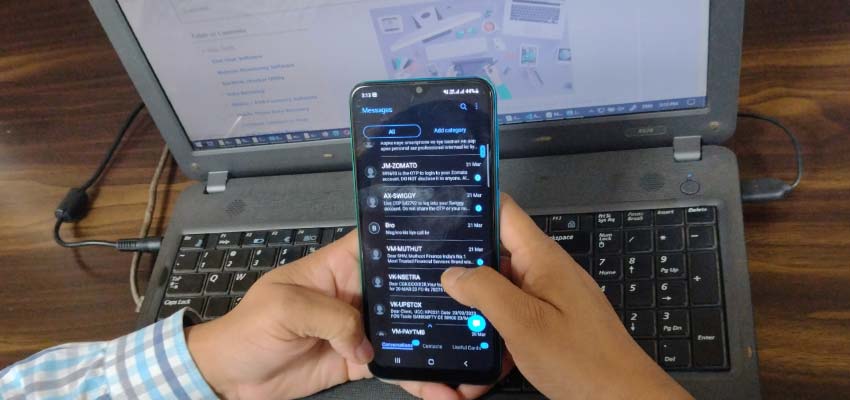 Another advantage of PC to mobile text messaging is that it can be more cost-effective than traditional mobile messaging plans. While many mobile plans include a limited number of text messages, PC to mobile messaging applications often offer unlimited messaging for a flat fee. This can be particularly useful for businesses that need to send large volumes of messages.
PC to mobile messaging can also be used for marketing purposes. SMS marketing campaigns can be highly effective, as they allow businesses to reach a large audience with personalized messages. This can be particularly useful for businesses that are looking to promote sales or new products.
However, there are also some potential drawbacks to PC to mobile text messaging. For example, some users may be hesitant to share their mobile phone numbers with others, particularly if they are concerned about privacy. Additionally, SMS messages may not always be delivered instantly, as delivery can be affected by network congestion or other factors.
Text Messaging Software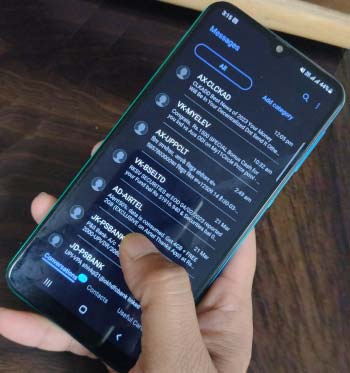 Text messaging software is a type of computer software that allows users to send and receive text messages from their computer or mobile device. This software is often used by businesses, organizations, and individuals to communicate with customers, clients, or other stakeholders in a convenient and cost-effective way.
Bulk SMS utilities are helpful for the persons who are frequent travellers staying far away from their place and want to contact with their family, friends, employees, business partners etc at the time of emergency.
Devices used to send bulk sms: All the Pocket PC, PDA, Hand held PC Device, Palm Device, Smart Phones, Palm OS Platform Device of all major brands like Anextek, Asus Pocket PC Phone, Audiovox Thera, i-Mate Smartphone, Dopod StrTrk S300, E-ten M600 Pocket PC Phone, E-ten P300B Pocket PC Phone, Gigabyte gSmart, Gotive H41 mobile communicator, GSMK Cryptophone, Hitachi Pocket PC phone, HP iPAQ, HTC MteoR Smartphone, HTC TyTN Pocket PC phone, HTC Universal reference platform, HTC Wizard and Apache reference platforms, HTC Blue Angel and Harrier reference platforms, HTC Typhoon reference platform, HTC Amadeus reference platform, HTC Magician reference platform, i-mate PDAL and JAQ3, i-mate Smartflip, i-mate JasJar, i-mate JAM, IzenMobile KRMA and KSMT, Microsoft/Flextronics "Peabody", Mitac Mio 8390, Mitac Mio 8380, Motorola i930, Motorola Q, Motorola CN620 "MOD", Motorola MPx220, Motorola MPx and MPx100, Motorola MPx200, Neonode N1 "limitless" mobile device, O2 XDA Atom, O2 XDA, O2 Xphone, Palm Treo 700w, Pantech PH-S8000T smartphone, Qool Labs QDA Oh!, Samsung Blackjack, Samsung SCH-i730 Pocket PC phone, Samsung SGH-i300 Samsung SCH-i600, Sharp W-Zero3 PocketPC Phone, Siemens/AT&T Wireless SX56 PocketPC Phone Edition, Sierra Wireless Voq Phone, Texas Instruments WANDA reference design, T-Mobile MDA, UTStarcom PPC 6700, UTStarcom XV6600, Voxtel W740, Yakumo PDA omikron BT, LG, Nokia, Samsung, Panasonic, Sony Ericsson Palm Treo 700w and many more are used to send group sms from one mobile phone or PC to other mobile phone device instantly.
For sending unlimited mass text messages to individual or group across the world, we provide innovative and affordable group SMS software solution to the users to fully manage their marketing campaign. Highly interactive and user friendly bulk sms software supports Windows 11, 10, 8, 7, XP (Professional, Home Edition, Tablet PC Edition, Media Center Edition), Vista (Ultimate, Home Premium, Home Basic, Business, Enterprise).
We offer various Text Messaging software utilities including:
PC to Mobile Text Messaging Software

Easy to use and cost-effective PC to Mobile Text Messaging Software allows user to send bulk SMS to individual or group from PC to other mobile devices via windows based mobile phones in just a single click.

Pocket PC to Mobile Text Messaging Software

Pocket PC to Mobile Text Messaging Software is capable to send unlimited SMS on national or international network from Windows based Pocket PC or PDA mobile phones to other mobile devices without any internet connection.
Text messaging software typically works by using an internet connection or mobile network to send and receive messages. Users can send messages from their computer or mobile device, and recipients can receive those messages on their own devices, including smartphones, tablets, and other mobile devices.
Some text messaging software also includes features such as automated message scheduling, message templates, and message tracking and analytics. These features can help users manage their messaging campaigns more efficiently and effectively, and can provide insights into the effectiveness of their messages.
In addition, text messaging software can be integrated with other tools and systems, such as customer relationship management (CRM) software, social media platforms, and email marketing software. This can allow businesses to create a more cohesive and effective communication strategy across multiple channels.